Saimaa for food lovers
4 day tour
This is a land
of forests and lakes,
and it shows in the
food in Finland.
Finnish food is based on the rich, wholesome ingredients of Finland's beautiful natural landscape. Pure, sparkling freshwater lakes teem with fish while the verdant forests are full of wild-grown juicy berries, plump mushrooms and wild game. Fresh fruit and vegetables grow in fields edged by woodland and local livestock graze in sunny meadows as you stroll through the area. With such a bounty on offer, eating in Finland is a pleasure!
This is a land of forests and lakes, and it shows in the food in Finland. Saimaa in particular is a colossal lake system where you can just as easily go fishing for yourself or find locally-caught freshwater fish such as vendace. Known as muikku in Finnish, fried vendace is a popular meal served both in restaurants along the shoreline and as street food in the marketplace.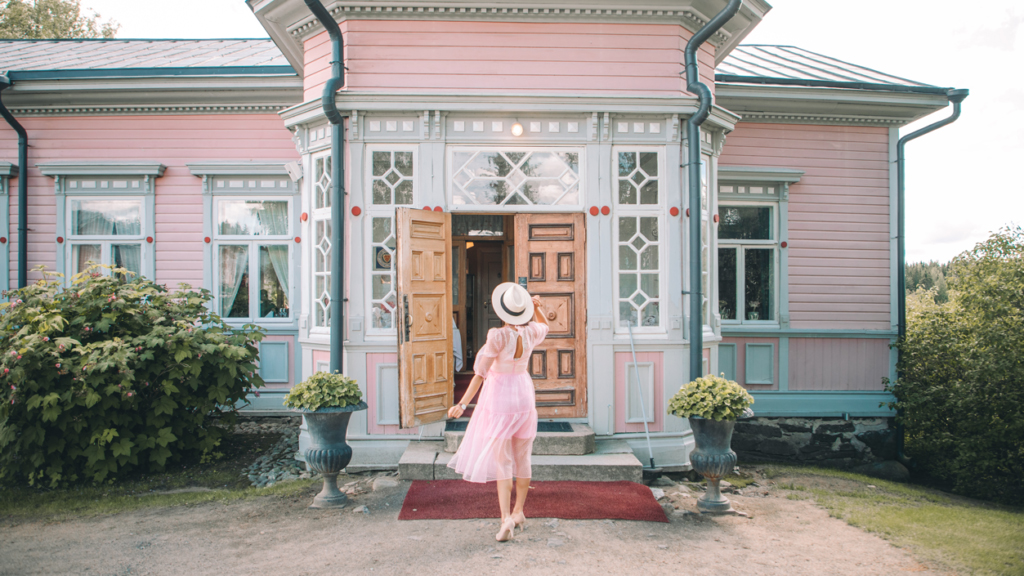 Day 1 – Mikkeli
Mikkeli, the headquarters during three different wars, is located in South-Savo, in the heart of Lakeland Finland. The city, which was founded in 1838, is well-known especially for its military history. In contrast to this, Mikkeli also has beautiful manors, numerous destinations of nature, and Lake Saimaa to offer. Did you know that Mikkeli is also the holiday capital of Finland – there are over 29 000 cottages in Mikkeli region!
Enjoy the authentic Finnish manor house milieu at Tertti Manor, the cafe and shop, fine accommodation and beautiful gardens. The cafe and shop are open daily from 10am to 6pm year round. Lunch is served in the cafe daily from 12am to 4pm. The shop sells Finnish food products and interior decorating items. The manor restaurant is open daily in summertime and during the Christmas season.
Kenkävero is a magnificent tourist attraction and prides itself on having the biggest and most beautiful vicarage in all of Finland, in an impressive milieu. It has something to interest everyone at all times of the year: fine restored buildings, exciting exhibitions and events, exquisite handicrafts as gifts, souvenirs or simply to enjoy. In summer it is further enhanced by a garden and handicraft workshops, and delicious food  is served in the restaurant daily all year round.
Mikkeli is also famous for its vibrant market place with a large selection of local, fresh products. Sit down in one of the cafes and feel the cozy city atmosphere.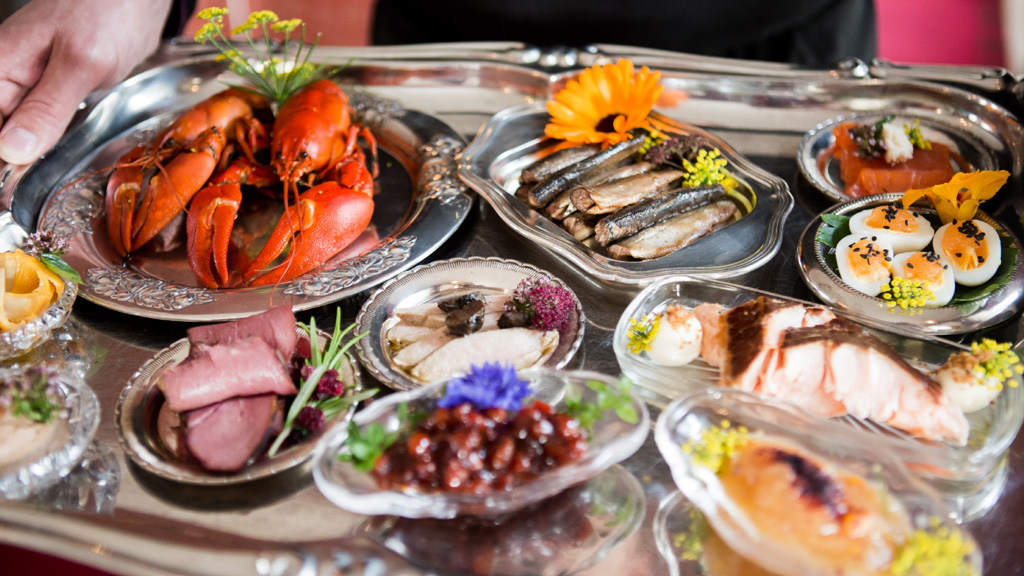 Day 2 – Puumala and Niinisaari Island
While driving along road 62 from Mikkeli to Puumala, you can see one of the most breathtaking sceneries in Finland –  "Green cultural road". There are few stops on the road, where you can take memorable pictures from your journey.
Sahanlahti Resort is a small, family run resort with hotel and cottage accommodation and two restaurants serving the best of local food made from seasonal ingredients. Both restaurants offer the most amazing lakeside views and the small guest harbour hosts visitors from near and far in the summertime. Built around an old sawmill, Sahanlahti is steeped in history and has a story or two to tell you as you wander around the resort.
Food based on high-quality, fresh and local products and the dedication to ethical and responsible farming are the cornerstones of Sahanlahti dining. All of this and the skill of people growing and preparing your food can be clearly tasted on your plate when dining at the atmospheric Koskivahti restaurant at Sahanlahti.
Okkola Holiday Cottages is a family run business located on the island of Niinisaari in the idyllic Puumala archipelago. Paula, the lady of the house at Okkola, invites you to her home where the woodburning oven is the heart of the house and the family history evident all around you. Depending on the season and the catch, Restaurant Niinipuu serves whitebait caught the previous night in Lake Saimaa or chanterelles picked from Niinisaari. Their speciality is plank-roasted rainbow trout from Puumala.
And don´t forget to take a Saimaa ringed seal cruise on a full-electric boat by LakelandGTE departing from Okkola or Sahanlahti! You can spot rare fresh water seal living only in lake Saimaa!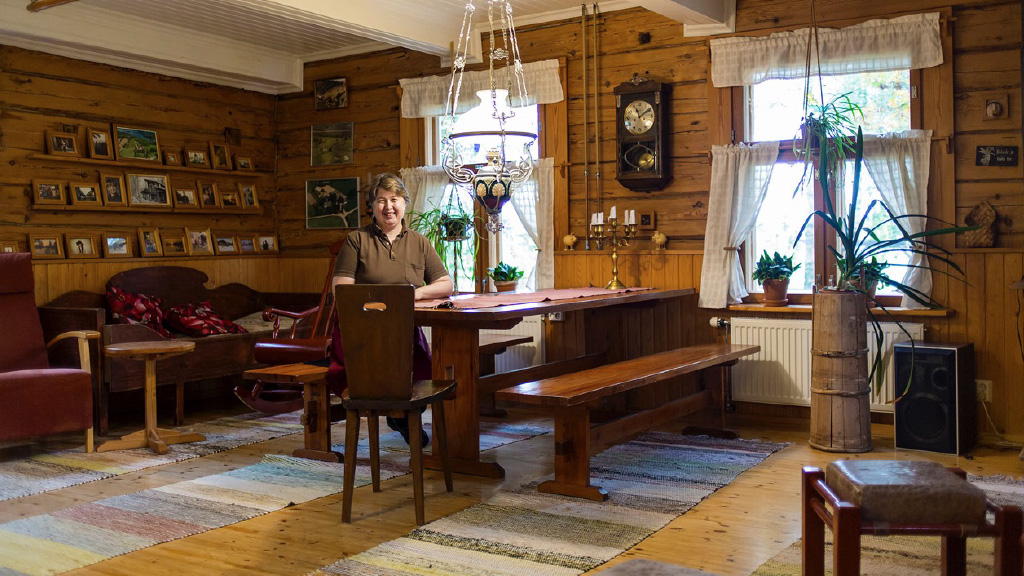 Day 3. Juva-Savonlinna
As a  popular destination on the shores of Saimaa, Savonlinna offers culture and small town magic for locals and visitors alike. With the world's northernmost medieval castle and the world famous opera festival, and the historical old town with it's wooden houses and quaint shops and cafes, Savonlinna is a must for any visitor to the Saimaa region.
A walk around town, popping in some of the design shops and a visit to the market place to watch the local life will make a nice start to the day.
Visit Olavinlinna castle, the crown jewel of Savonlinna. Majestic and steeped in history, the walls of the castle have plenty of fascinating stories to tell – including the story of the maiden buried in the castle wall for treason.
Located in Juva, TeaHouse of Wehmais is the only tea room in Finland specialized in the British tea culture. TeaHouse is situated in the old stables of a family manor. In rooms decorated with rose fabrics and flowery wall paper, one can enjoy tea menus such as Afternoon Tea, Cream Tea, and Royal Tea with a Saimaa- twist. All produce is locally grown and perfectly matched to the hundreds of different types of tea available.
When exploring Savonlinna, pop by on the local market place and have a taste of local speciality – Lörtsy (pie with salty or sweet filling)!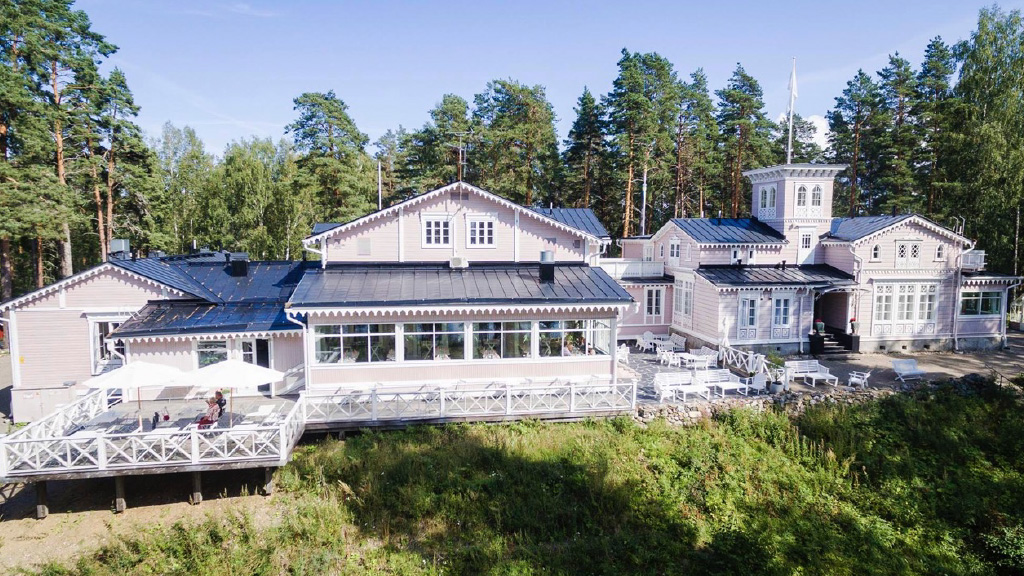 Day 4. Punkaharju
The Finnish national landscape can be found at the historical Punkaharju area. Amazing, clean nature of the famous Punkaharju ridge will invigorate you and with plenty of activities on offer, it is not called "the most beautiful natural theme park in the world" for nothing!
Historical state hotel nestled in the tall pine trees of the Punkaharju ridge, Hotel Punkaharju will take you a journey to the days gone past. Stylishly decorated, serving the most amazing food made from local, fresh ingredients and with stunning views, this hotel is a feast for all your senses.
Former international model, Saimi Hoyer, restored Hotel Punkaharju a few years ago back to its former glory. Passionate about the area, nature and especially mushrooms, Saimi is an interesting character and a great ambassador for Lake Saimaa and the unique nature of the region.
Have a look at Finnish forest museum – Lusto. It´s the national museum responsible for forest culture and it illustrates the interaction between man and the forest from the past to the future.
The church of Kerimäki is the world's largest Christian wooden church and has the most spacious interior in Finland. There are altogether 1670 metres of pews and a seating capacity for over 3000 people.
Try one of best expiriences in Punkaharju – a mushroom hunting trip with Saimi!