Saimaa for active holiday
3 night tour
Onto the shore
and into the forest
Outdoor activities
year around
Lake Saimaa is a very special place to both visitors and locals alike. Situated in the heart of Europe's largest lake district, Saimaa offers great opportunities for outdoor activities, holidays and travel. Throughout the year, Finland is one of the best places in Europe to discover the outdoors or try something new, whether it be hiking in the endless pine forests or tasting the fresh local cuisine by the shores of its lakes. Summer or winter, experience the stunning nature and exciting holiday activities of Saimaa in Finland's Lakeland!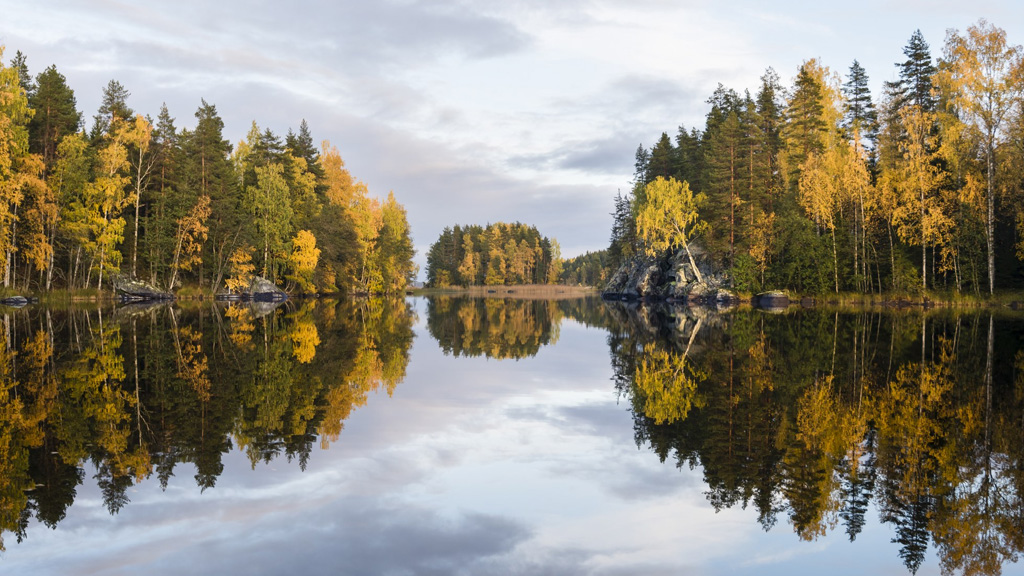 Day 1 – Canoeing at Linnansaari & Kolovesi National parks
Linnansaari, in the heart of the Finnish Lake District, is an ideal place to spot rare lake seals and majestic ospreys. The waters of the park are dotted with lush green islands and rocky islets. At Linnansaari Croft traditional slash-and-burn farming practices are preserved. The lakeland scenery is a delight all year round. A boat service takes trippers to the main island during the summer. Longer lake cruises set off from the nearby historic town of Savonlinna.
Kolovesi is a paddler's paradise, where rocky cliffs rise over the narrow lake channels that form part of the vast labyrinthine Saimaa Lake System. Ancient rock paintings give insights into how Finland's early settlers lived in harmony with nature thousands of years ago. With luck you might encounter a curious Saimaa ringed seal. This is one of the best places to spot these unique lake seals.
SaimaaHoliday Oravi lies literally in the heart of Saimaa, the largest lake district in Europe. The idyllic village Oravi is located in between the National Parks Linnansaari and Kolovesi and its like a paradise for canoeists. Oravi is the largest canoeing center in Saimaa, offering variety of guided nature activities. Enjoy high-quality nature activities all year round!
Trips available:
Canoeing and kayaking trips in Linnansaari and Kolovesi National parks (guided or self-made)
Saimaa ringed seal watching cruises
Fishing and hunting trips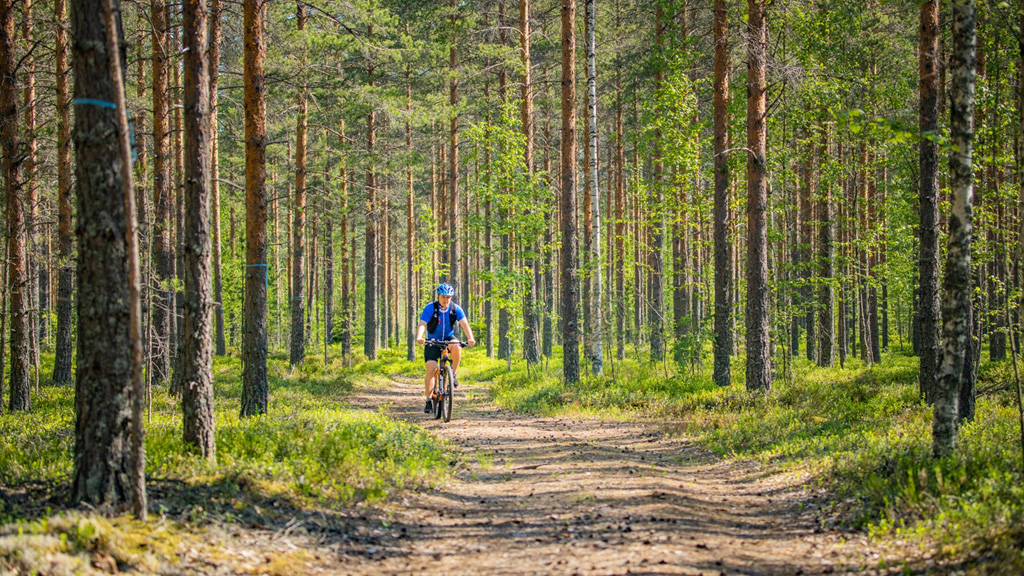 Day 2 – Saimaa archipelago bicycle route, Puumala
The Puumala archipelago route is a stunning scenic route around Lake Saimaa for cyclists and motorcyclists. It was opened in summer 2017 and covers a distance of approximately 60 km. Along the way, waterways are crossed by numerous bridges, as well as by the Hätinvirta ferry and Norppa II. The route mainly follows various asphalted roads. Along the way, there are two short (approximately 2 km and 4 km) sections of gravel track.
It is possible to cycle the route in one day by muscle power alone or with the luxury of an electrically powered bike from Saimaa Bikes. There is plenty to see, do and experience along the route, along with good food and accommodation, so it is worth taking several days to complete the trip.
Accommodation options:
Sahanlahti Resort is a small, family run resort with hotel and cottage accommodation and two restaurants serving the best of local food made from seasonal ingredients. Built around an old sawmill, Sahanlahti is steeped in history and has a story or two to tell you as you wander around the resort.
Okkola Holiday Cottages is a family run business located on the island of Niinisaari in the idyllic Puumala archipelago. Paula, the lady of the house at Okkola, invites you to her home where the woodburning oven is the heart of the house and the family history evident all around you.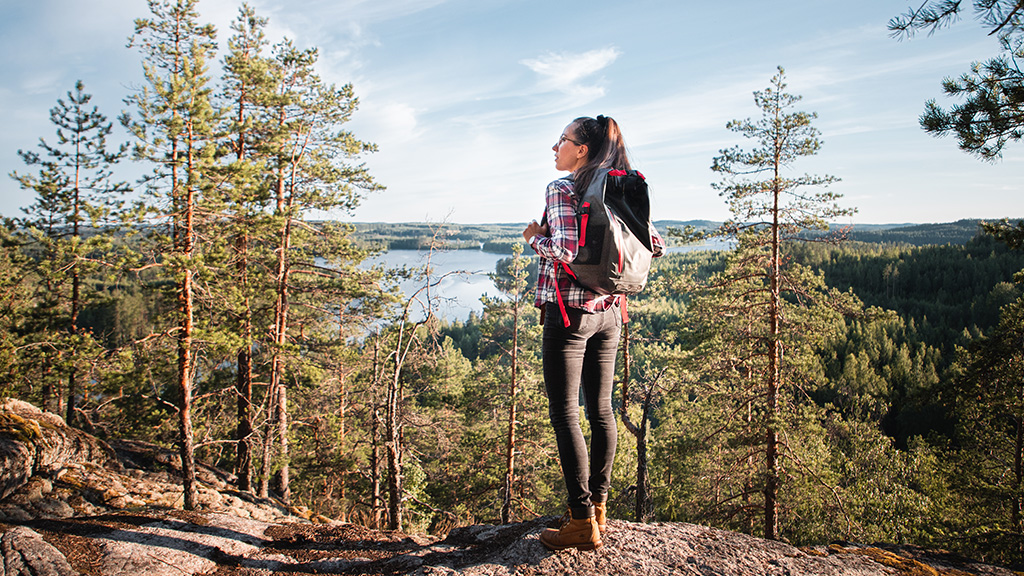 Day 3. Hiking at Saimaa Geopark & Luonteri
Neitvuori is a well-known lookout point with fantastic views over labyrinthine Luonteri. An extensive network of paths, some of which are marked, reveals active use of the area, but Neitvuori also has a place in folklore: it is said to be a court for snakes, and it is thought to be named after a maiden who fell down the scarp when fleeing the Russians during the Great Northern War. Neitvuori is a more intact segment of bedrock which has remained higher than its surroundings.
There are several observation and rest points with places to make a fire on the Neitvuori routes, including the Hiidenkota lean-to on the Hiidenkierros route. Hikers should reserve sufficient time for hiking through the challenging terrain.
The Rakokallio bedrock crack is the most spectacular sight on the Sydänmaa hiking trail, which is 5 km long and runs through forest terrain. Along the hiking trail, you will find the Metsomäki viewpoint, which offers a far-reaching panorama of the forest from the hilltop. On the shore of Lake Mäkilampi there is a lean-to shelter where you can swim, build a campfire and stay overnight.
Stay:
Uhkua is the perfect destination for your active holiday – there is something for everyone what comes to activities. Sleep well in a floating raft on Lake Saimaa. Eat local, delicious food served in with a rural view of Lake Saimaa region. If nature excursions or sporty activities are more your thing, you will be just as happy here!