Lake Saimaa wonders:
5 day round trip
Your own pace,
your own way
Saimaa is unique in Europe. Situated in the heart of Europe's largest lake district, Lake Saimaa's stunning nature, clean food, attractions and great opportunities for outdoor activities make it one of the best places in Europe to visit for a holiday. Along with the scenic landscapes, you'll find beautiful wild flora and fauna and a relaxed, welcoming culture. With its wild-growing foods and seemly climate, Saimaa cuisine is full of delicious, fresh, healthy ingredients that are packed with flavour and nutrition alike. Finnish food is superfood!
Day 1: Mikkeli – city of manors and gardens
Mikkeli, the headquarters during three different wars, is located in South-Savo, in the heart of Lakeland Finland. The city, which was founded in 1838, is well-known especially for its military history.
In contrast to this, Mikkeli also has beautiful manors, numerous destinations of nature, and Lake Saimaa to offer.
Did you know that Mikkeli is also the holiday capital of Finland – there are over 29 000 cottages in Mikkeli region!
Kenkävero is a magnificent tourist attraction and prides itself on having the biggest and most beautiful vicarage in all of Finland, in an impressive milieu. It has something to interest everyone at all times of the year: fine restored buildings, exciting exhibitions and events, exquisite handicrafts as gifts, souvenirs or simply to enjoy. In summer it is further enhanced by a garden and handicraft workshops, and delicious food  is served in the restaurant daily all year round.
Tertti Manor is a functioning farm with it's own herb garden and eco-certified forest, which has been owned by the same family since the late 1800's. The stunning manor house serves as a delightful restaurant serving fresh, local food in historical surroundings. The five farm hotel rooms are cosy and close to nature – you will be sure to sleep soundly and wake up to the sweet sound of silence. The culinary delights of Tertti Manor are regionally and nationally renowned. Their food philosophy is based on clean, local ingredients, mostly grown on their own land. You will get a peek of their delicious farming cellar full of produce from the summer and autumn gone and hear fascinating stories of the life at the manor house from years gone by.
An important Saimaa Geopark Geosite and a national shrine, Astuvansalmi, is one of the biggest rock painting sites in the Nordic countries. The paintings are on steep bedrock approximately 10 metres above the current water level. The paintings are estimated between 4500 and 6000 years old. Mystic figures, elks, human figures and handprints are displayed on the rock. This impressive site is watched over by a "rock god", a rock that resembles a human head. The paintings can be reached by boat in the summer time – regular cruises are available from different locations around the region.
The 184-metre high Neitvuori Hill is one of the highest points in South Savo, its peak being 110 metres above Lake Saimaa. From Neitvuori, in clear weather, you will have a beautiful forest views and a panorama of the Luonteri archipelago in the labyrinthine Lake Saimaa. Neitvuori ("maiden's hill") was named after a maiden who plummeted to her death form the precipice when fleeing the Russians during the Great Northern War.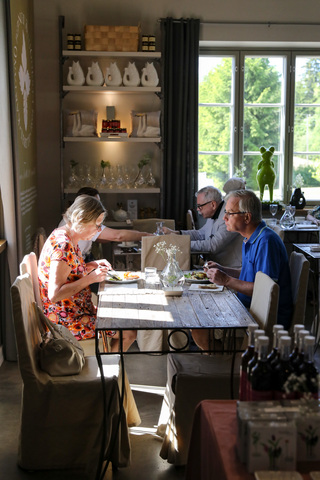 Stay:
It is easy to relax and enjoy life in Uhkua. The beautiful lake scenery, variety of activities, floating sauna, and local food create the right atmosphere for your visit.  You can overnight either in granary rooms or in a floating raft on Lake Saimaa.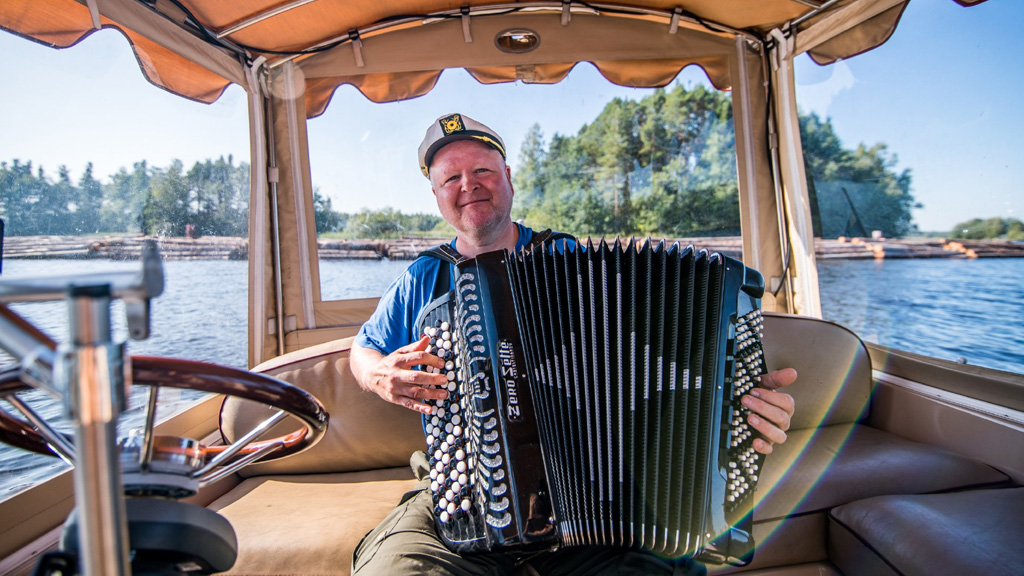 Day 2: Varkaus – The wonders of mechanical music
Lake Saimaa waterways that extend to the city centre, a lush natural environment and many destinations offer holidaymakers a many opportunities in the Varkaus region. Specialties include the home of amazing instruments, the Museum of Mechanical Music. This rich cultural history is presented by the museums of Varkaus and the online exhibits of the museums and by a walking tour of Old Varkaus, Vanha Varkaus.
See & eat
The number one attraction of Varkaus is the unique Mechanical Music Museum. It is one of the best of its kind in Europe and is mentioned in tourist guidebooks abroad as one of the top ten destinations in Finland. Visitors to the Mechanical Music Museum can take a trip to yesteryear in a funny stand-up tour. The collection of instruments is unbelievable; music boxes, automatic pianos and orchestras, violins and accordions and hurdy gurdys from small table models to an enormous Amadeus. The grandest of all is the world's largest orchestra, a 75-man Popper Goliath. Every year, the museum personnel restore new devices for the exhibit.
Come and enjoy the beautiful summer weather and good food at the same time! Restaurant Morton is open during summer every day unless if it is inclement weather.
Stay
Hotel Scandic Oscar is located in the city center in Päiviönsaari, very near the culturally historical area, Old Varkaus. You can taste local delicacies at the hotel´s restaurant.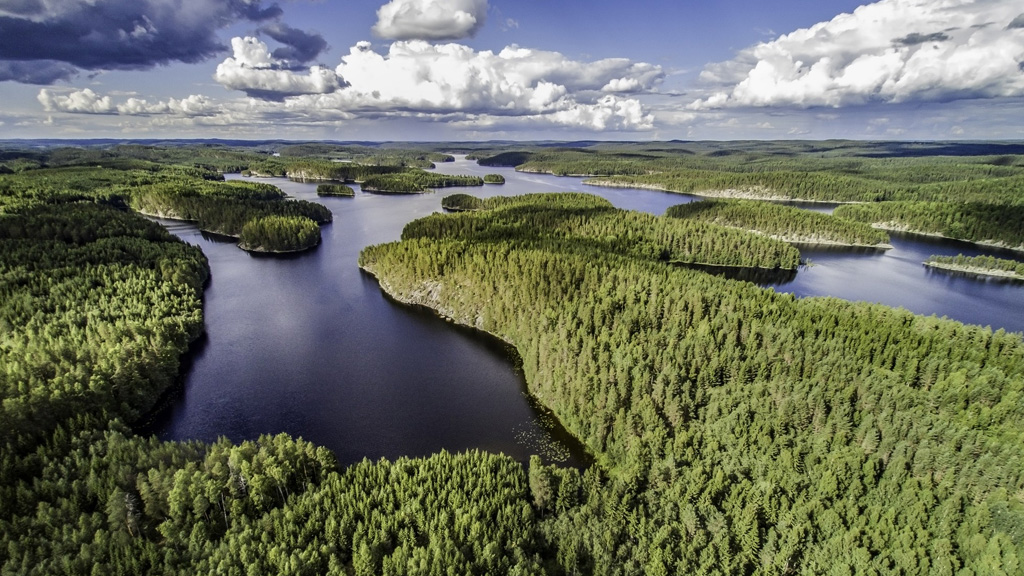 Day 3: Rantasalmi and Linnansaari National park
Linnansaari, in the heart of the Finnish Lake District, is an ideal place to spot rare Saimaa ringed seals with a population of only 400. The waters of the park are dotted with lush green islands and rocky islets. At Linnansaari Croft traditional slash-and-burn farming practices are preserved. The lakeland scenery is a delight all year round. A boat service takes trippers to the main island during the summer.
Järvisydän is a vibrant resort with plenty of activities or peace and quiet, whatever you wish to do. Nestled in a bay of Lake Saimaa, the resort offers luxury accommodation, an amazing spa and lots of nature activities. The resort has been run by Heiskanen family since 1658 and is steeped in tradition. Järvisydän's Lake Spa will give you a new kind of Finnish lake wellness experience. The spa is built in the middle of the natural rocks and the large windows overlook Lake Saimaa. In the middle of the spa you can find the heart of the lake – a natural pond with the shape of the heart.
Take a seal excursion cruise to Linnansaari National Park from Järvisydän. Saimaa ringed seal watching safari is done by wooden boat, which moves slowly and smoothly through the waters of Linnansaari National Park. Along the way there is a chance to observe Osprey nests and other birds as well.
And don`t forget to visit most beautiful village of Oravi!
Its easy to get here from Järvisydän – there is a regular boat transfer between Järvisydän and Oravi during the summer season (check timetable from here). In the winter season you can even go between those beautiful places by skating on the ice! Finland`s most longest skating track on the frozen lake is located in the Linnansaari national park connecting Järvisydän and Oravi. You can even stop by in Linnansaari cafeteria for nice and warm cup of tea or coffee. Saimaa Holiday Oravi is also offering different accommodation options for guests. You can rent equipment for active holidays right on the spot!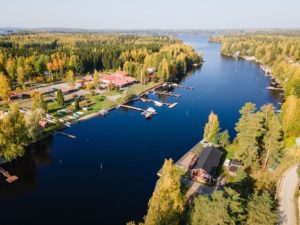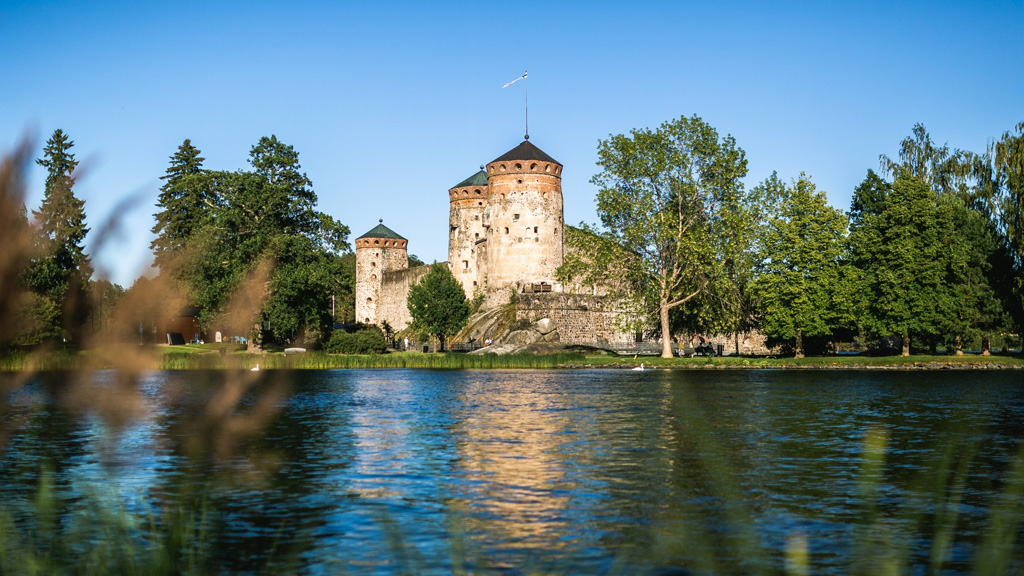 Day 4: Savonlinna and Olavinlinna castle 
As a  popular destination on the shores of Saimaa, Savonlinna offers culture and small town magic for locals and visitors alike. With the world's northernmost medieval castle and the world famous opera festival, and the historical old town with it's wooden houses and quaint shops and cafes, Savonlinna is a must for any visitor to the Saimaa region.
Lake cruises are a big part of summer of Savonlinna and its surrounding areas. A cruise along Lake Saimaa on a nostalgic steamboat or a handy motorboat is a relaxing way to spend a sunny summer day while enjoying the scenery around Savonlinna.
See and eat:
World's northernmost medieval castle, Olavinlinna, is the crown jewel of Savonlinna. Majestic and steeped in history, the walls of the castle have plenty of fascinating stories to tell – including the story of the maiden buried in the castle wall for treason. Nearby Riihisaari Museum brings the story of Saimaa and it's inhabitants to life.
When visiting Savonlinna, you must try the local dish 'Muikku'. These small white fish are caught from the nearby Lake Saimaa, fried with rye flour and butter and served with mushed potatoes.
Stay:
Spahotel Casino is located on a magnificent lakeside site on Kasino island, right in the centre of the city of Savonlinna. From this location, its easy to explore Savonlinna´s city center and harbour with its famous steamships.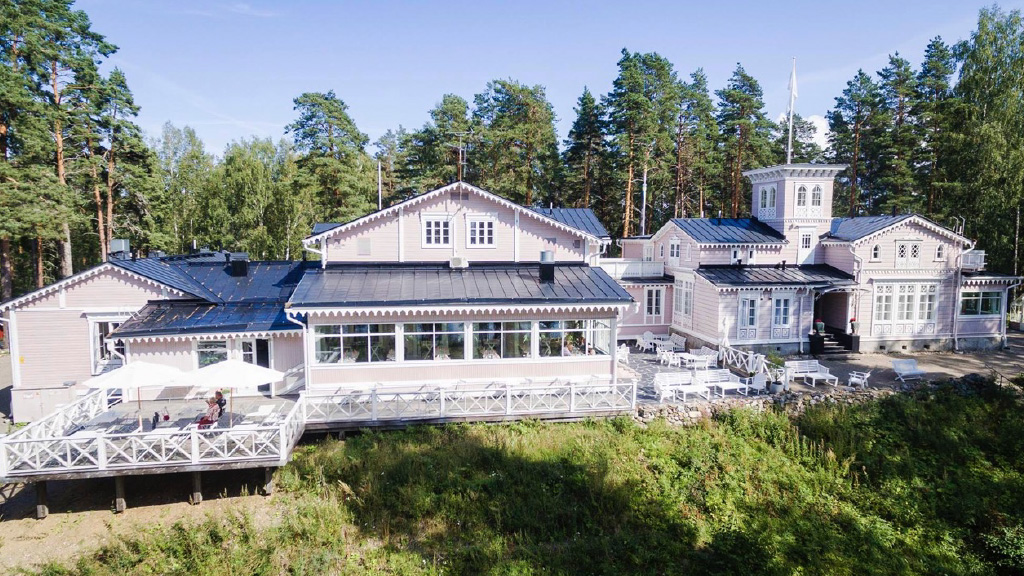 Day 5: Kerimäki and Punkaharju ridge
The Finnish national landscape can be found at the historical Punkaharju area. Amazing, clean nature of the famous Punkaharju ridge will invigorate you and with plenty of activities on offer, it is not called "the most beautiful natural theme park in the world" for nothing!
See and eat:
Local, seasonal products simply, but elegantly, served are the star of Hotel Punkaharju's kitchen. Head chef  and his team will blow your taste buds with clean, fresh flavours from the local forests, lakes and farms.
Finnish forest museum Lusto is responsible for forest culture and it illustrates the interaction between man and the forest from the past to the future. Lusto's exhibitions, events, work demonstrations and theme days provide a diverse and illustrative insight into the significance of forests in the life of Finns. Lusto is sure to appeal to visitors of all ages.
The church of Kerimäki is the world's largest Christian wooden church and has the most spacious interior in Finland. There are altogether 1670 metres of pews and a seating capacity for over 3000 people.
Stay:
Historical state hotel nestled in the tall pine trees of the Punkaharju ridge, Hotel Punkaharju will take you a journey to the days gone past. Stylishly decorated, serving the most amazing food made from local, fresh ingredients and with stunning views, this hotel is a feast for all your senses. Former international model, Saimi Hoyer, restored Hotel Punkaharju a few years ago back to its former glory. Passionate about the area, nature and especially mushrooms, Saimi is an interesting character and a great ambassador for Lake Saimaa and the unique nature of the region. She is also very knowledgeable of local history and has plenty of stories to tell about the hotel's past and Punkaharju as a national landscape of Finland.
Unique location in the Nature Reserve Area ensures natural peacefulness for everyone visiting Kruunupuisto for rehabilitation, well-being and holiday. Staying in an early 20th-century Art Noveau building or charming Villa Urhola, gives a historic touch of nostalgia while enjoying renovated rooms, ranging from standard to superior. The spa and gym facilities, pampering treatments and excellent opportunities for guided indoor and outdoor activities in the unique landscape all year around complement your stay.