Luxury villa
& cultural heritage
Lake Saimaa
The harmony
of nature and culture
Recommendation for unforgettable experience: While staying in one of those luxury villas in Halla Nature & Design resort, take a short trip to Mikkeli and one if its most beautiful tourist destinations – Tertti manor. You can have a real culinary experience and visit to environment-friendly organic forest.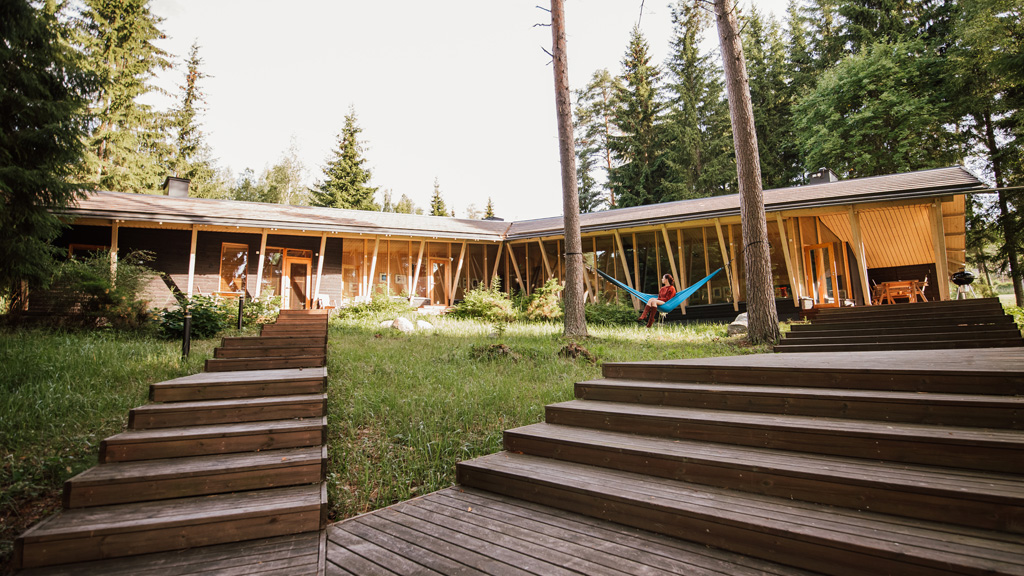 Combine accommodation in luxurious Halla Nature & Design villa with unforgettable visit to Tertti manor and it's beautiful organic forest
Stay at your own luxury lakeside villa and enjoy the exquisite lakeside scenery on your own dock at Lake Saimaa. Nature is an inseparable part of the architecture in the villas built from eco-wood and natural materials and designed by architect Emma Johansson.
The interior of the lakeside villas is airy and full of light. Each villa has a private sauna, fully equipped kitchen and an atmospheric fireplace. With a peaceful courtyard and sun patio, you can enjoy the lakeside scenery all year round. All the villas also include a unique collection of works of art by Finnish artists.
Day 1: Arriving to Saimaa region, accommodation in Halla Nature & Design resort
Halla Nature & Design Villas is a wellness travel destination, located in the incomparable natural landscape of Lake Saimaa. Halla's wooden, Scandinavian design villas provide the framework for enjoying life, relaxation, holidays and high-quality meetings and conferences.
The nature around Halla Nature & Design resort is a treasure that invites us to breath in balance and harmony. It exudes peace, enjoyment, recovery and connection. The premises around Halla include a hundred hectares of forest, which invites you to explore the airy pine woods. The varied nature surrounding Lake Saimaa, on the other hand, attracts people to wander the shores, and the clear water is ideal for swimming, kayaking and boating in Finland's most beautiful landscapes. When hiking, you can encounter common snipes, water lilies and even the Saimaa ringed seal.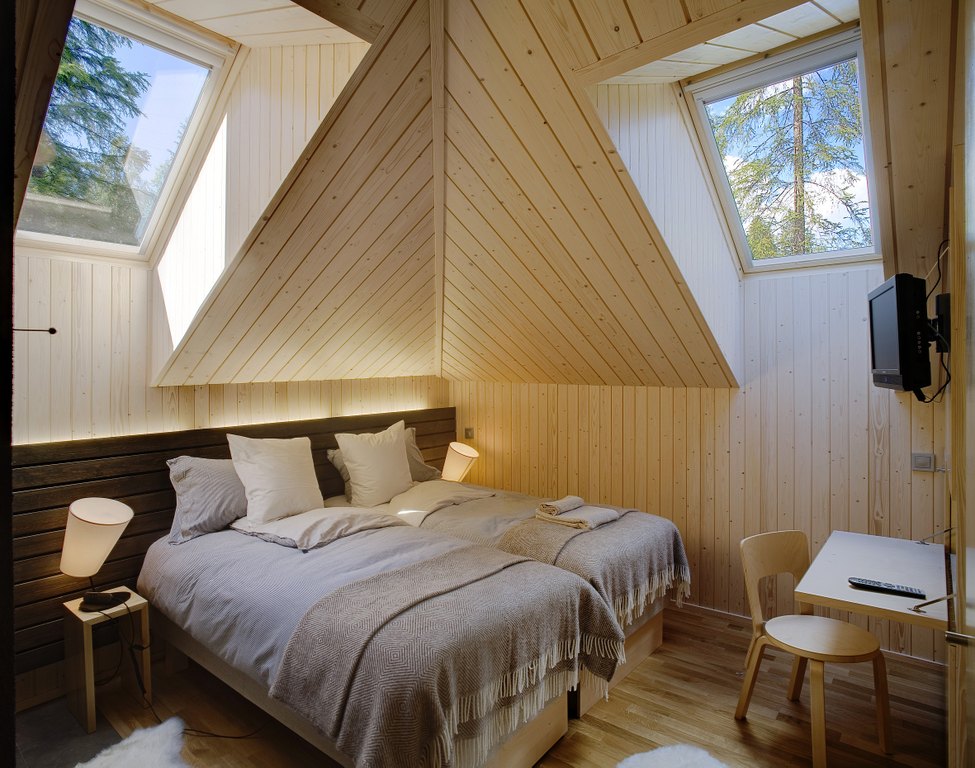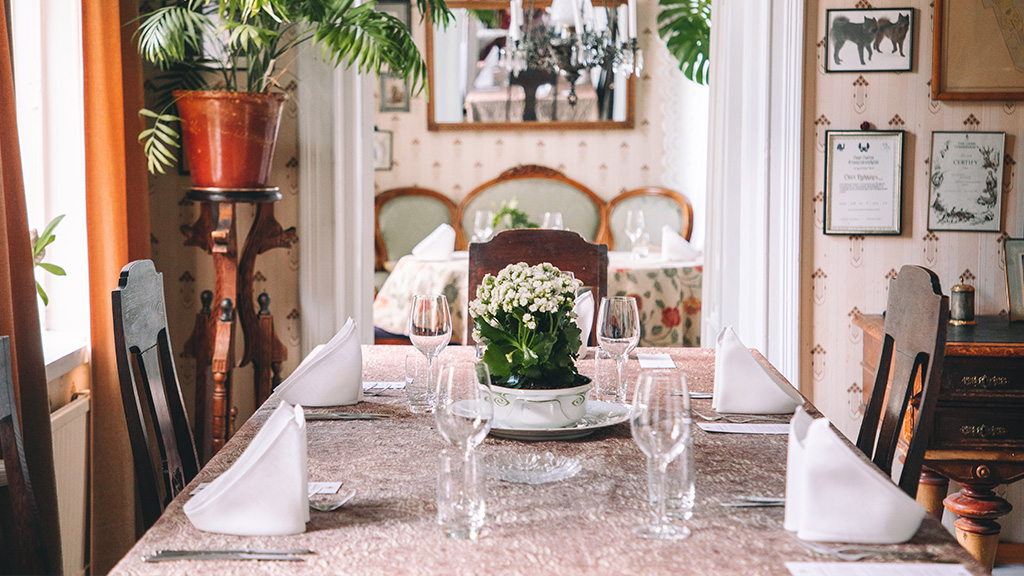 Day 2: Visit to Tertti manor
Tertti Manor is a unique tourist destination, located just in a half-hour drive from Halla Nature&Design resort. It is an authentic family manor and an old farm. You can enjoy the finest culinary delights that the area has to offer in the manor's atmospheric milieu. Clean, locally sourced ingredients of the season, self-sufficiency and beautiful premises are the key elements of Tertti. Here, you can take a full-service culinary journey in a historical setting.
Award-winning local food and rural atmosphere in an inspiring environment
Tertti's unique manor house restaurant offers authentic and innovative culinary experiences and genuinely clean locally sourced food from Finland. Tertti Manor's award-winning restaurant will serve you the finest Finnish flavours from lakes, land and forest.
Take a hike in Tertti's organic forest
The hiking begins with a welcoming drink and an introduction to the manor's history. The trip takes the participants on a tour to a authentic Finnish forest for learning the forest environment. Let the nature invigorate you and learn to gather wild edibles on a guided tour! You can also learn how to make wild mushroom salt suitable for cooking from our organic forest mushrooms.
Did you know that Mikkeli is also famous for its vibrant market place with a large selection of local and fresh products? While visiting Mikkeli, we recommend you to sit down at one of the market place cafés and feel the cozy city atmosphere.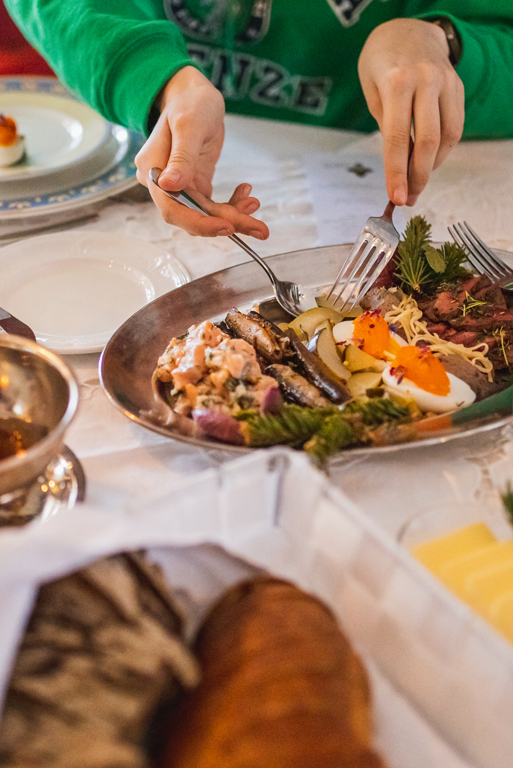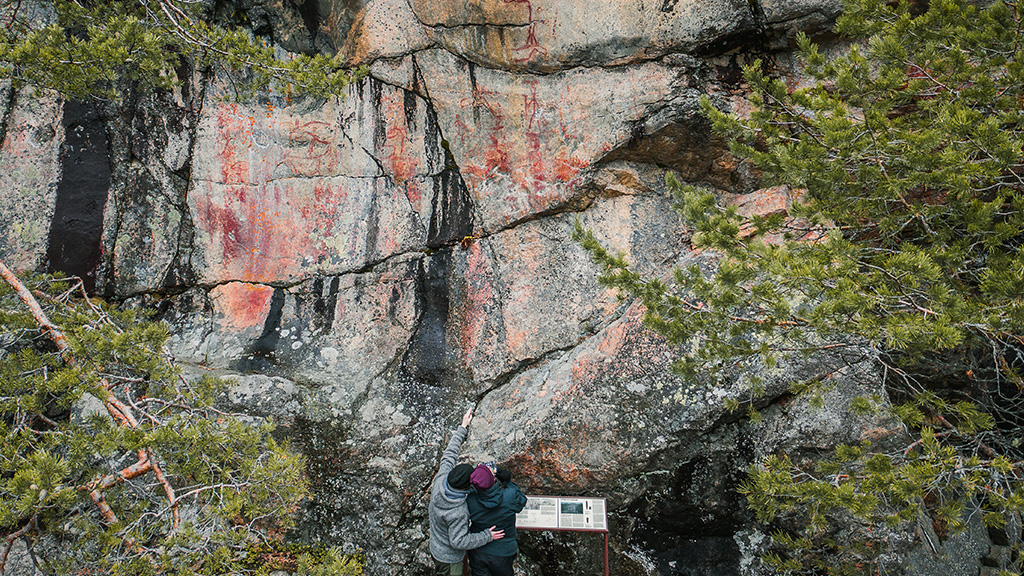 Day 3: Visit to ancient Astuvansalmi rock paintings
Astuvansalmi rock paintings can be dated based on Lake Saimaa's history. At its highest, the lake's surface level was around 10-10.5 meters above the current water level. Before the Vuoksi River emptying Lake Saimaa formed, only the paintings on the upmost part of the rock could have been above water. After a thousand years, the surface level had fallen sufficiently to reveal the rock terrace in front of the paintings. The pictures at Astuvansalmi therefore date back to approximately 4000-2200 BCE. The painting area is around 16.5 m wide and 5.5 m tall.
In Astuvansalmi's rock, a large side profile of a human face, formed by the elements, can be seen from the lake. Ancient humans possibly considered the shape of the rock to be a god or its image, and the place is thought to have been some sort of place of worship.
You can easily reach a Astuvansalmi by taking a guided boat from nearby Kallioniemi restaurant.
If you have enough time to explore the region, you can also take a hike to Neitvuori hill, located just in a short drive from Halla resort.
Neitvuori is a well-known lookout point with fantastic views over labyrinthine Luonteri. An extensive network of paths, some of which are marked, reveals active use of the area. Neitvuori also has a place in folklore: it is said to be a court for snakes, and it is thought to be named after a maiden who fell down the scarp when fleeing the Russians during the Great Northern War. Neitvuori is a more intact segment of bedrock which has remained higher than its surroundings.