Local lifestyle and charming villages
Finland is famous
for its sauna culture
and stunning
lake scenery
If you're coming to Saimaa to experience the scenic landscape and beautiful nature, you'll love the range of countryside accommodation available around the towns of Savonlinna and Mikkeli. Finland is famous for its sauna culture and stunning lake scenery.  Despite being surrounded on all sides by the Finnish lake country and woodland, Savonlinna, Mikkeli and Varkaus are the largest towns in the area and offer a variety of services and entertainment.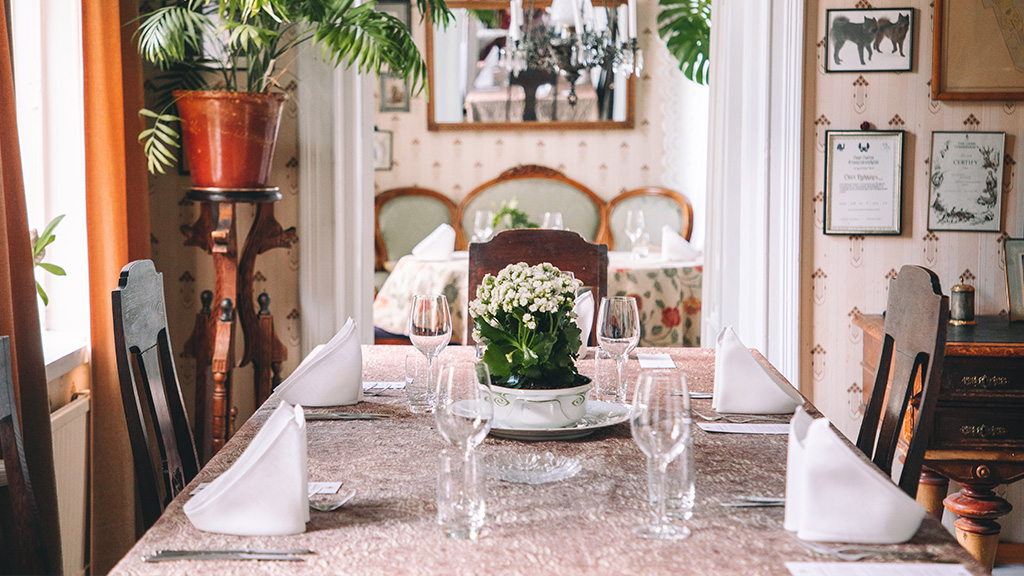 Day 1: Mikkeli
Mikkeli, the headquarters during three different wars, is located in South-Savo, in the heart of Lakeland Finland. The city, which was founded in 1838, is well-known especially for its military history.
In contrast to this, Mikkeli also has beautiful manors, numerous destinations of nature, and Lake Saimaa to offer.
Did you know that Mikkeli is also the holiday capital of Finland – there are over 29 000 cottages in Mikkeli region!
See, eat and stay:
Tertti Manor is a functioning farm with it's own herb garden and eco-certified forest, which has been owned by the same family since the late 1800's. The stunning manor house, delightful restaurant serves fresh, local food in historical surroundings. The five farm hotel rooms are cosy and close to nature – you will be sure to sleep soundly and wake up to the sweet sound of silence. The culinary delights of Tertti Manor are regionally and nationally renowned. Their food philosophy is based on clean, local ingredients, mostly grown on their own land. You will get a peek of their delicious farming cellar full of produce from the summer and autumn gone and hear fascinating stories of the life at the manor house from years gone by.
Kenkävero is a magnificent tourist attraction and prides itself on having the biggest and most beautiful vicarage in all of Finland, in an impressive milieu. It has something to interest everyone at all times of the year: fine restored buildings, exciting exhibitions and events, exquisite handicrafts as gifts, souvenirs or simply to enjoy. In summer it is further enhanced by a garden and handicraft workshops, and delicious food  is served in the restaurant daily all year round.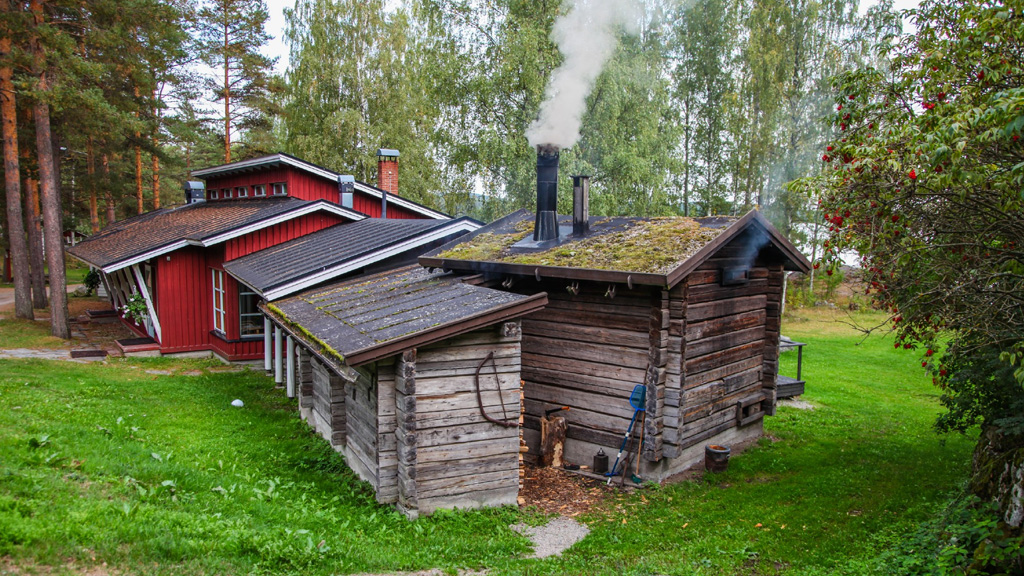 Day 2 – Puumala
"Various vendace and several salmons in the vast waters of Saimaa. Cosy cottage renters and hundreds of holiday makers by the bays of the lake. A thousand travelers of the blue, with tons of things to do. Ancient rock paintings a dozen from when the waters were still high, but where now only the seagulls fly by. Only one great bridge, one dear church, one bustling port and one steamboat Wenno to cruise on in the wonderful sceneries of Puumala!"
Niinisaari is a vibrant village in the southern archipelago of Puumala. Even if you are not renting a cottage with us this time, Niinisaari makes for a great day-trip for visitors of all ages.   Get into the mood by taking the cable ferry to the island. The cable ferry is in service all year round, 24 hours a day.
See, eat and stay
The Saimaa ringed seal is one of the rarest seals in the world, and it only lives in lake Saimaa in Finland.  Puumala is probably one of the best places in lake Saimaa region to spot this rare seal. Take a cruise with full electric operating boat by LakelandGTE. The landscapes in Puumala are fantastic and there are over 20 Saimaa seals living in the area. The first five weeks after ice-out are the best weeks of the year to see seals lying on a rock sunbathing, as the adult seals are changing their fur during that period. Later in summer seals can normally be seen only in water as they come breathing in surface.
Restaurant Niinipuu in Puumala serves local Finnish food. The restaurant is built in a stone barn in the grounds of Okkola. Come and taste local delicacies, grab a cold drink or treat yourself with rye-crusted blueberry pie! Depending on the season and the catch, the restaurant may serve whitebait caught the previous night in Lake Saimaa or chanterelles picked from Niinisaari. Restaurant's speciality is plank-roasted rainbow trout from Puumala.
Sahanlahti is a small, family run resort with hotel and cottage accommodation and two restaurants serving the best of local food made from seasonal ingredients. Both restaurants offer the most amazing lakeside views and the small guest harbour hosts visitors from near and far in the summertime. Built around an old sawmill, Sahanlahti is steeped in history and has a story or two to tell you as you wander around the resort. Food based on high-quality, fresh and local products and the dedication to ethical and responsible farming are the cornerstones of Sahanlahti dining. All of this and the skill of people growing and preparing your food can be clearly tasted on your plate when dining at the atmospheric Koskivahti restaurant at Sahanlahti.
The Liehtalanniemi Museum Estate and nature reserve, tucked in a sheltered cove on Niinisaari, will take you back in time. See what life was like in the archipelago in the beginning of the 20th century and hear the story of Jalmari Reponen, the last owner of the estate.
Day 3. Living in a local farm – Tynkkylän Lomaniemi
Tynkkylän Lomaniemi is located amid beautiful countryside, on the shore of Pihlajavesi. With its islands, peninsulas and inlets, the area of Lomaniemi is home to the Saimaa ringed seal, one of the world's most endangered seals. In summer season, Tynkkylä´s main building houses an idyllic café with beautiful views over the lake. The café is open every day on summer season from 10 am to 8 pm serving delicious cakes and other local delicacies.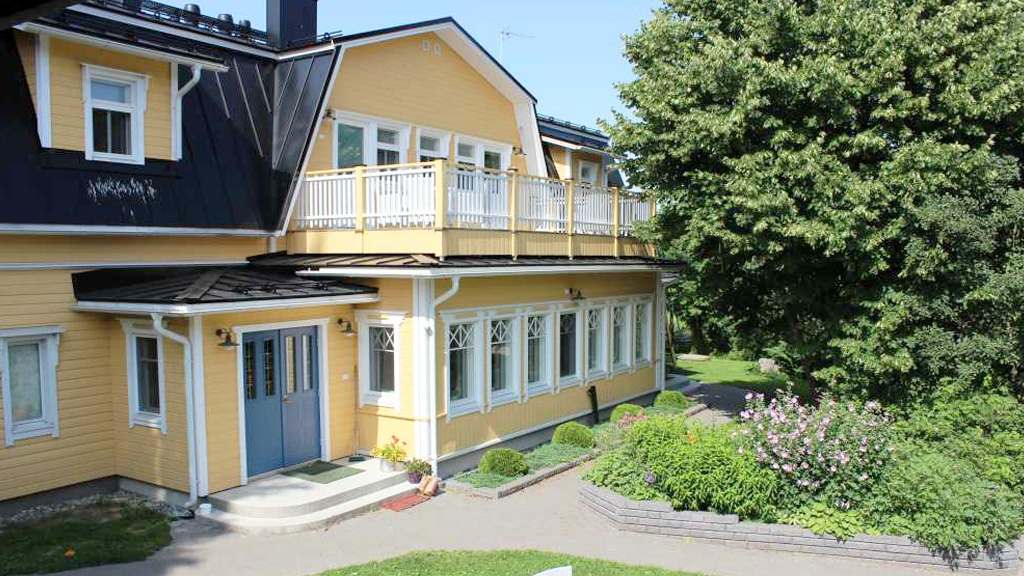 Day 3. Savonlinna & Lomamokkila
As a  popular destination on the shores of Saimaa, Savonlinna offers culture and small town magic for locals and visitors alike. With the world's northernmost medieval castle and the world famous opera festival, and the historical old town with it's wooden houses and quaint shops and cafes, Savonlinna is a must for any visitor to the Saimaa region.
A walk around town, popping in some of the design shops and a visit to the market place to watch the local life will make a nice start to the day.
Savonlinna will celebrate Opera festival again in summer 2021, when the castle of Olavinlinna on the shore of Lake Saimaa will again echo with a fascinating array of performances. This will include King Roger, which has seen a surge in popularity around the world, the festival's first baroque opera by Handel, Karita Mattila's gala concert, and beloved classics: Carmen, La traviata and The Barber of Seville. Visiting productions will be performed by Croatian National Theatre from Rijeka, the European Capital of Culture.
See, eat and stay:
The Björn family (parents Kalle and Laura and their three children) welcome you as their guest at their B&B Lomamokkila, voted the best in Finland a few years back. The family welcome their guests as part of their life all year around and are sure to give you a peek into the life of a local family.
The Olavinlinna castle is the crown jewel of Savonlinna. Majestic and steeped in history, the walls of the castle have plenty of fascinating stories to tell – including the story of the maiden buried in the castle wall for treason. Nearby Riihisaari Museum brings the story of Saimaa and it's inhabitants to life. Exhibitions for the whole family.
Lake cruises are a big part of summer of Savonlinna and its surrounding areas. A cruise along Lake Saimaa on a nostalgic steamboat or a handy motorboat is a relaxing way to spend a sunny summer day while enjoying the scenery around Savonlinna. There are daily scenery cruises to Lake Saimaa during the summer season, mainly between 1.6-31.8. A scenic cruise is an easy and affordable way to see the wonderful scenery of Lake Saimaa and the attractions of Savonlinna city.
When visiting Savonlinna, we recommend you to try some local food –  'Muikku', these small white fish are caught from the nearby Lake Saimaa. Cafe-restaurant Saima offers "Muikku" fried with rye flour and butter, and served with Ulla's fresh creamed potatoes. Try also Saima's delicious creamy salmon soup!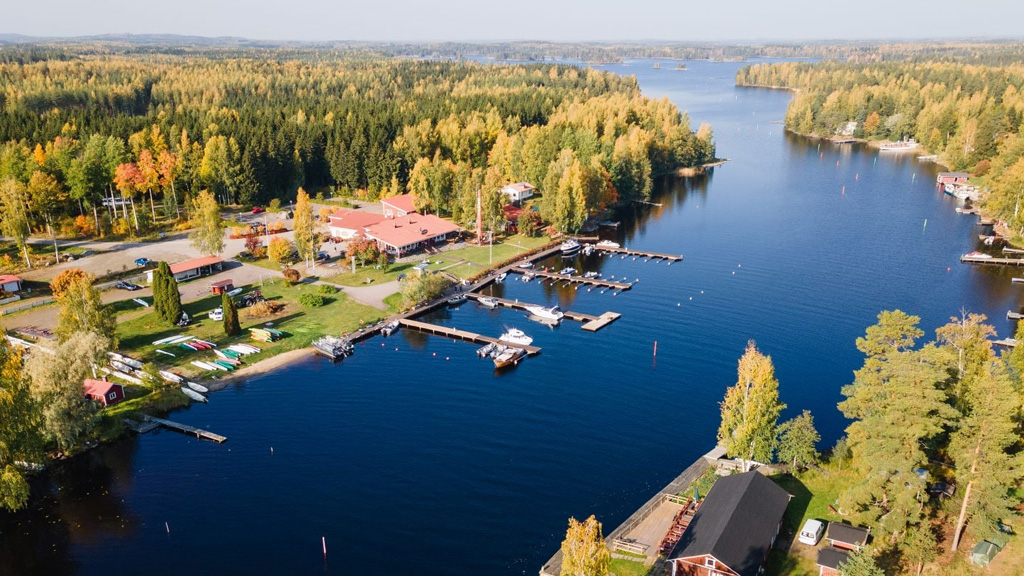 Day 4. Oravi and national parks

The idyllic village Oravi is located in between the National Parks Linnansaari and Kolovesi. Linnansaari National Park is home to the Saimaa ringed seal and has some of the most beautiful lakeland scenery in the area. The waters of the park are dotted with lush green islands and rocky islets and is an ideal place for canoeing and boating. The park is great for spotting ospreys, white-backed woodpeckers and more than 70 other species of birds. At Linnansaari Croft traditional slash-and-burn farming practices are preserved.
Oravi has recently won the award with title of "Village of the year 2020" so there are plenty of reasons to visit this lovely place! There are a lot of year-round activities for active travelers. Try-out canoeing in Linnansaari national park or improve your wilderness skills with one of the local nature guides. See all active holiday options from Oravi´s website from the link.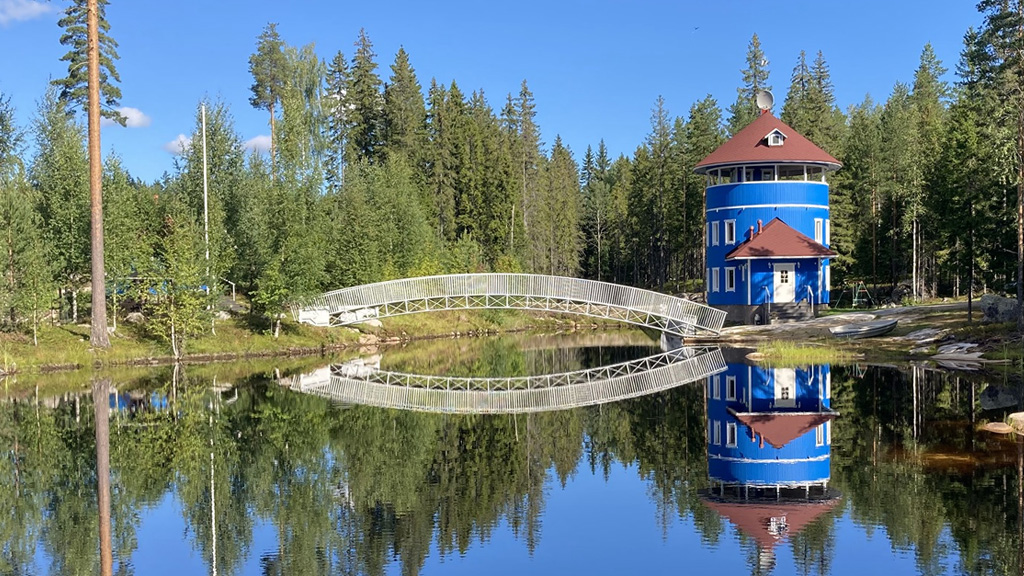 Day 5. Juva

In Juva you can experience many colourful events from open-air theatres to concerts, and many amazing destinations; galleries, museums, boutiques, gardens, cafes and accommodation alternatives are waiting for you. Nature offers variety of routes for hiking and paddling, and great possibilities for fishing. In the winter season the wide skiing tracks, Hasamäki ski resort, and ice fishing spots invite you to enjoy outdoor activities in Juva region.
At Laatulomat you can enjoy your villa-holiday in the peace of nature, in Finnish cultural landscape, along the clean lakeside! You can have a holiday and relax alone, in pairs, with the family or group all the year round in LaatuLomat's high-quality and homely villas.
TeaHouse of Wehmais is the only tea room in Finland specialized in the British tea culture. TeaHouse is situated in the old stables of a family manor. In rooms decorated with rose fabrics and flowery wall paper, one can enjoy tea menus such as Afternoon Tea, Cream Tea, and Royal Tea with a Saimaa- twist. All produce is locally grown and perfectly matched to the hundreds of different types of tea available.